If you are planning a Wedding or any other Special Event, let us be one of the first to say Congratulations!!!
Your time is valuable and want to sincerely Thank you for considering Sound Event DJs. The truth is there are many DJs and DJ Companies, thus making the selection for your entertainment a time consuming and perhaps a difficult decision to make. How do you make your decision and what do you base your decision on? You want to make sure that you get the most out of your money.
We are a Full Time, Award Winning DJ & Lighting Company based and serving all of South Florda.  One of the Few Disc Jockey Companies that specialize in Wedding DJ, MC and Lighting Services.  Since we set our standards above the average, you will experience the Greatest Customer Service, Music personalization and Expertise. This is what makes our services truly priceless. Anyone can say they are great, anyone can post a video that will move you to the core, but does that equal a successful event? Maybe its just great marketing? From the first call to your last dance, you will fall in love with us as we often receive praise as being the #1 vendor to work with.
Sound Event DJs makes your special event our #1 priority. We do not just provide our services, we will  WOW you and go above and beyond your expectations.
Sound Event DJs by Jorge Antonatos, a Creative & Leading Professional with a Stellar Team of 6 DJs/MCs (Disc Jockey / Master of Ceremonies) and well over 1,000 Weddings and Social Events all over South Florida, from Miami, to Fort Lauderdale and Palm Beach. We also provide you with creative Modern Lighting options.
There is no doubt if you are planning for your Wedding, Quince, Sweet 16, Corporate Event or any other Special Event, it will be successful and personalized to the highest level.
With Sound Event DJs, YOU have total control…Your Event, Your Way!
For More Information (Click Here)
Limited Availability…Call Us Now!
Sound Event DJs, Inc.
Phone: 954-505-4175 | 305-423-9470
Email: jorge@soundeventdjs.com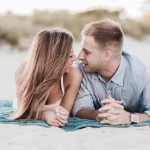 Jorge is awesome! We still can't stop raving about how wonderful he was! Best DJ in South Florida by far!

Jorge, thank you again for making our wedding magnificent. We couldn't be happier!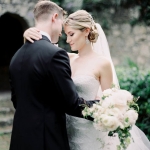 Our DJ was Matt. Not only was the music AWESOME, but Matt was also great on the mic. It was a pleasure collaborating with him on the "soundtrack to our wedding" as he says and everyone, including our four year-old flower girl, was up and dancing until the last song of the night.